New: Fortylock now available!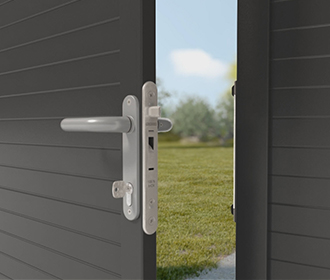 Wednesday, March 23, 2016
Mortise lock with 3/4" backset for profiles of 1-1/2"

Insert lock with 100% stainless steel mechanism. The stainless steel and adjustable self-latching bolt combined with the right keep guarantee a strong and solid closed gate where the gate wings can not be pulled apart or forced open. The lock can be installed on metal, aluminum and PVC gates. Thanks to the patented "Click-It" system, mounting the lock can be done in a matter of seconds.
Watch the installation video now!