New Design U2 / U3 / U4 and P1 lockboxes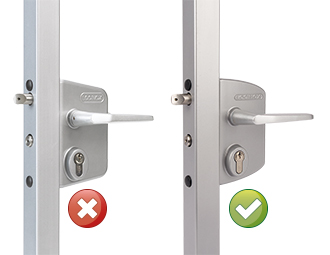 Thursday, December 4, 2014
Our well-known lock boxes U2, U3, U4 and P1 have been redesigned.

The old lock boxes will be replaced in a running change in the coming months. We are convinced that this new design will add an aesthetic value to your gates.

The installation procedure for all our locks remains unchanged: you can still install our locks fast and easy using the same drilling templates and opening patterns.