Gate Closers
Our gate closers complete our range of high quality fence and gate hardware. Their closing speed remains unaltered during changing weather conditions thanks to the patented, weather independent, hydraulic damping. Closing speed and closing force are both adjustable by means of adjusting screws and a final snap can be set.
Temperature test on gate closers
100% mechanical

Timesaving

left/right reversible
Quick-Fix fixation

500.000 Movements

Weatherproof
Durable Seal
When converting the rotational movement into alinear movement, Locinox always uses a rotary seal.
The illusion of dirt and humidity and loss of oil are impossible.
According Gate Width And Height: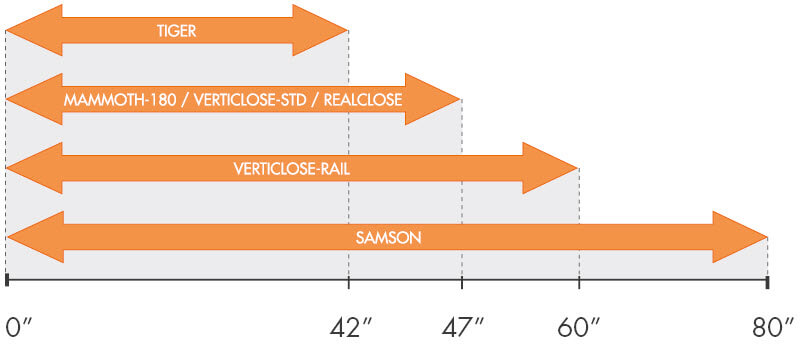 Product Selection:

Loading