G90Z-M20 hinges now standard with anti-theft security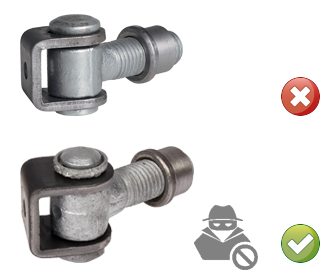 Thursday, March 19, 2015
The hot-dip galvanized eyeboltset (1039SET) was provided with an extra security making it burglar proof.
It is no longer possible to unscrew the hinges to disassemble the gate when the gate is closed.
The bolts can only be unscrewed when the gate is open.
For more information, drawings and dimensions you can visit our product page.