Keysafe equiped with anti-theft cover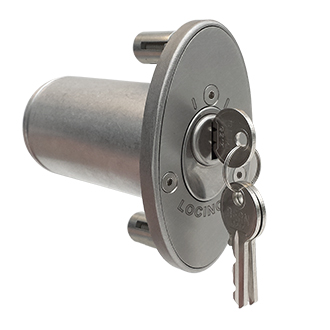 Wednesday, May 14, 2014
Our unique, stainless steel Keysafe which grants an easy access to emergency services (or where you can safely store the spare keys of your gate) now has an extra cover which prevents vandalism and burglary.
With the new anti-theft cover the
Keysafe
can only be removed after pulling out the key housing.
Keysafe specifications
Keysafe with europrofile cylinder
Stainless steel front cover
Stainless steel cylinder cover
Aluminium housing
Keysafe QF (Quick-Fix):
click
Keysafe WF (anchor bolts):
click
For an easy and perfect installation of the Keysafe:
Keysafe-drill
. Cobalt hole saw Ø 52 mm for Keysafe (drill and bit included).