Gate wing standardisation
With Locinox you can easily standardize and stock only one type of gate wing which can be used on left- or right turning gates or on a double wing gates. The extensive standardisation of our products allows you to use the same wing for the lock and the keep. A counterbox ensures a uniform and aesthetic look. The orientation of the GRIP of our GBMU4D hinge makes it possible to determine during installation whether the wing will be used for left or right turning.
100% modular
Timesaving

Left/Right reversible

Easy to stack

1 gate profile, lots of possibilities
Only 1 drill pattern
Right Turning Gate:
Left Turning Gate:
Double Wing Gate: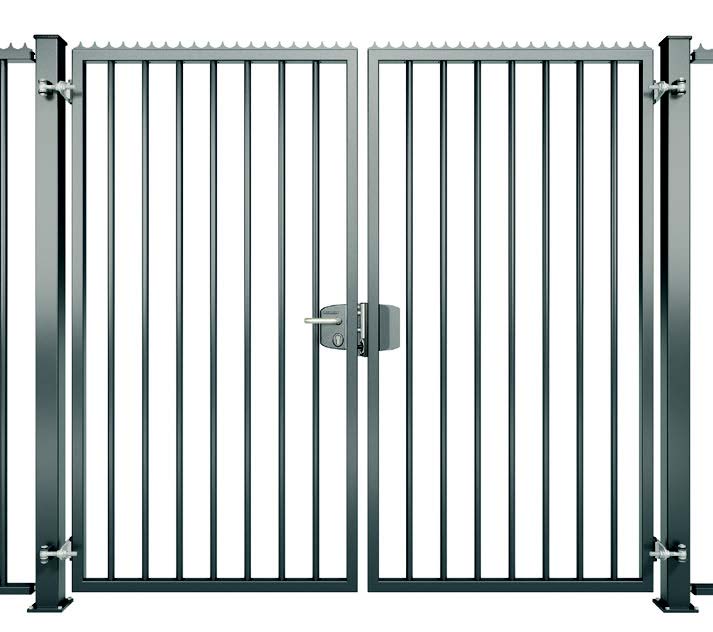 Advantages of wings standardisation
Easy to stack and transport
A standardised gate wing where the hardware such as hinges and lock can be installed afterwards, are easy to stack. Easier to keep on stock and easier to transport!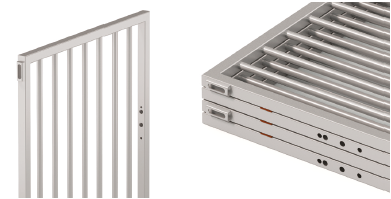 Hinge, lock and keep reversability
A standardised gate wing can be used left- or right turning. Locinox locks and keeps are reversible and the hinges can also be installed in both rotational directions.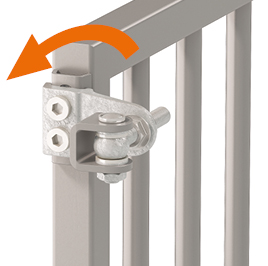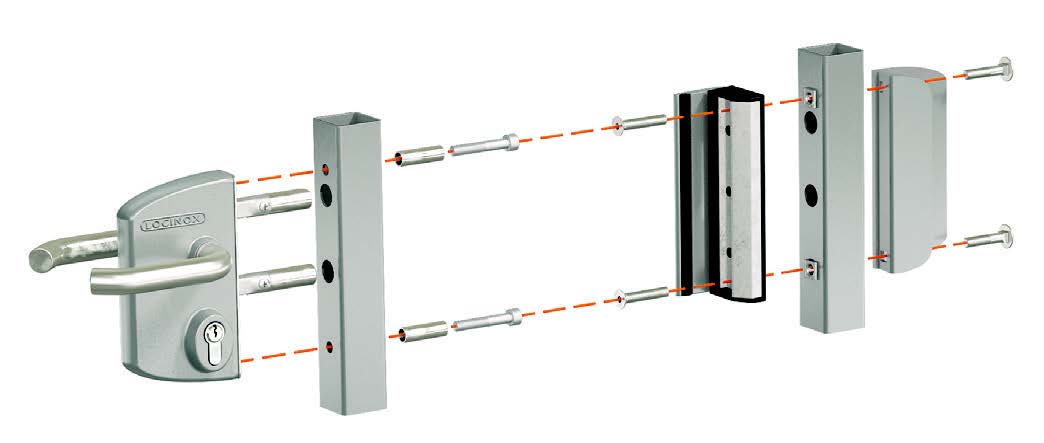 Loading